In this week's episode I don't just share tips and info, but also have a personal project that went online this weekend!
Over the years I've made a couple of email based quizzes, and this weekend one of them has gone live as a web-based quiz! I've been toying with this idea for quite some time but after Gmail was acting up more and more, flagging innocent emails as spam, I had to make the decision to convert my 2020 OSINT quiz to a web-based version. The 2019 quiz will be next, and I have plans to rewrite the 2017 quiz! This, and more, in your weekly overview of the OSINT landscape:
Cheat Sheets
Unredacted Magazine
Geotagged YouTube Videos
Boolean Strings Bank
OSINT Beginners Quiz
---
Tip: Cheat Sheets
Twitter user Ginger T sent out a tweet about a new Shodan cheat sheet. It features a list of filters that can be used to search for internet connected devices and their contents. The same user also created cheat sheets for Sherlock, Infoga and PhoneInfoga on the website Cheatography. If you're into Shodan or one of the other tools, these might be handy overviews to keep around.
Shodan: https://cheatography.com/.../shodan/
(Phone)Infoga: https://cheatography.com/.../phoneinfoga-infoga/
Sherlock: https://cheatography.com/.../sherlock-python/
---
Site: Unredacted Magazine
Michael Bazzell started a digital magazine about privacy, security and OSINT. The first issue was released this month and features a lot of different articles on a plethora of subjects with something for everyone. From the security of email and web applications, to the difficulty of operational security within an oversharing and online family.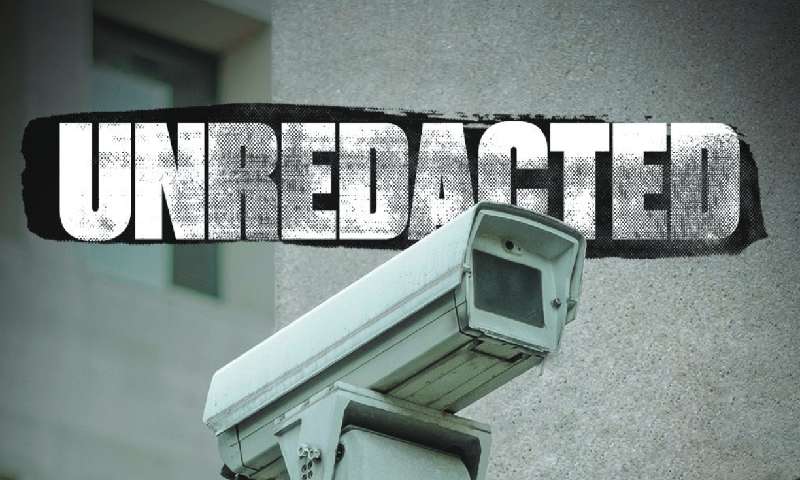 Link: https://unredactedmagazine.com/
---
Article: Geotagged YouTube Videos
Sofia Santos wrote an article on the web-based tool GeoFind by Matthew Wright. She goes over the importance of such a tool, but also how to use it. A great tool, especially when one is focusing on possible footage within conflict areas. A little hint if you know this tool already, there are more interesting articles on her blog!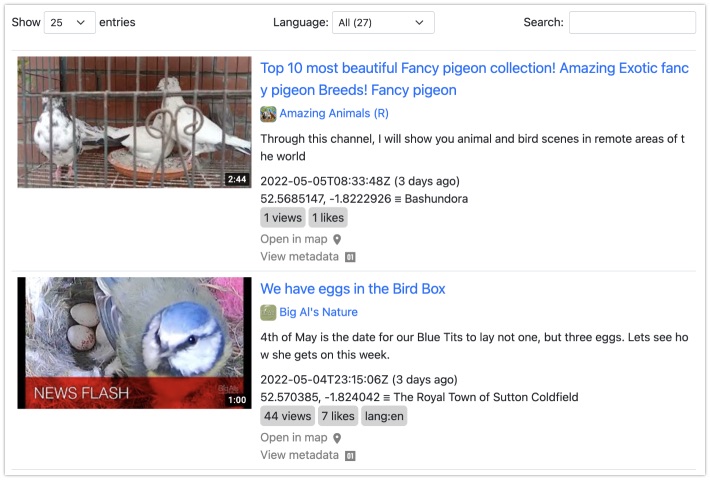 Link: https://gralhix.wordpress.com/...
GeoFind: https://mattw.io/youtube-geofind/location
---
Site: Boolean Strings Bank
For most technical people a "Boolean" value is one that is a 1 or 0, as in true or false, and within search engines it's a technique where one can use so-called 'symbolic logic' to broaden or refine a search. Within the sourcing community Boolean searches are widely known, and this site has a specific dataset of Google searches. Do you need to find someone in a specific area of expertise, but could use some examples of searches?Then have a look at this website! Thank you Nothic Eye, for sharing this one over on The OSINT Curious Discord.
Link: https://www.scoperac.com/booleanstringbank
---
Site: OSINT Beginners Quiz
At the end of 2020 I launched a Gmail based quiz, that was aimed at people that were curious about OSINT. After a few days of coding and testing it was ready, but took well over a week of reviewing all the questions before I was satisfied. This is only the fist one that's web-based now, and the other two will follow suit. A huge thank you to OSINT_Research, who took the time to go over all the questions and gave me valuable feedback!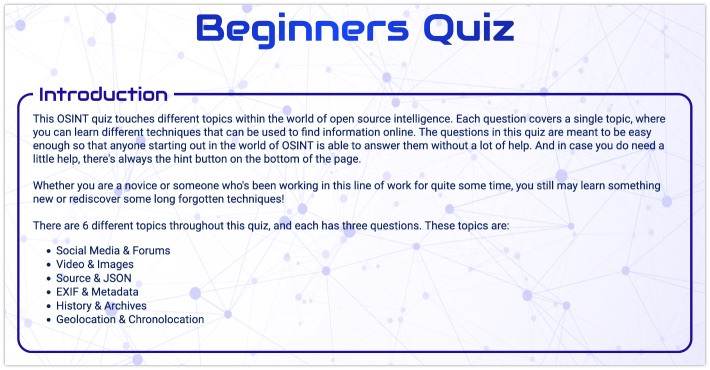 Link: https://quiz.sector035.nl
---
FUNINT: Easter Egg Hunt
@UnleashedOsint tweeted how she went over Week in OSINT #2022-15, and looked at the Easter egg I had hidden inside it.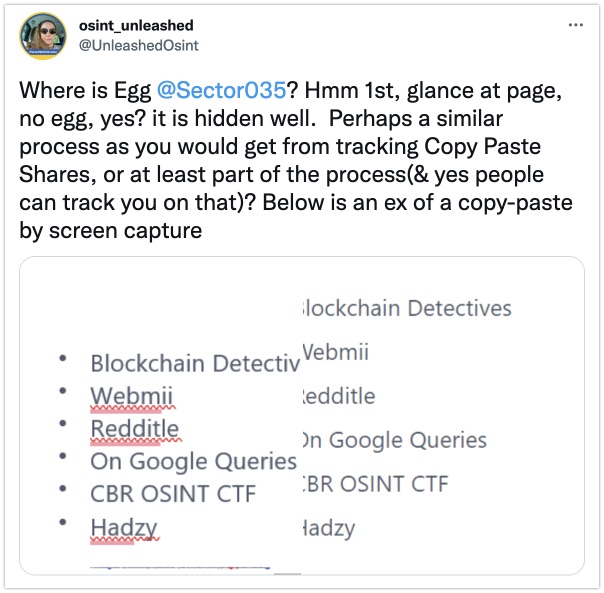 Link: Twitter thread
---
Have a good week and have a good search!