Finally, I am back! with a nicely filled Week in OSINT with tips, tutorials and interesting topics.
I really needed a break from writing these articles, but after a few weeks of taking some time off I have gathered some interesting topics, tips and other things for you, from the world of OSINT. Let's have a look at this week's overview;
Old Tweetdeck
Generated Photos
Verify Synthetic Media
New File Type in Google
Weibo Users
Python in Excel
---
Tool: Old Tweetdeck
For the fans of Tweetdeck, here is a tip that was shared by Tilman Wagner. This extension enables you to have the old Tweetdeck back, just the way it used to be! For this, you only have to manually install the extension or add-on in your browser, and that's it! There are some slight issues with it, like the fact that there is a rate limit on the tweets that are loaded. That can't be circumvented, but I appreciate the fact there is a Tweetdeck out there that we are able to use for the time it lasts. Thank you for your work dimdenEFF!
Link: https://github.com/dimdenGD/OldTweetDeck
---
Site: Generated Photos
Synthetic photos have been used for quite some time already, and sometimes even for social media profiles. Detecting fake photos were not that difficult, but AI hasn't stopped developing. Looking at the new 'human generator' over at Generated Photos, it can do some marvellous things! You can define how the person should look, the age, the clothing and surroundings, and can type your prompt. After that it will get to work and generate a person according to those specs. It isn't perfect, and it may take a few tries before a realistic photo appears, but between the sometimes hilarious results, some photos are very impressive.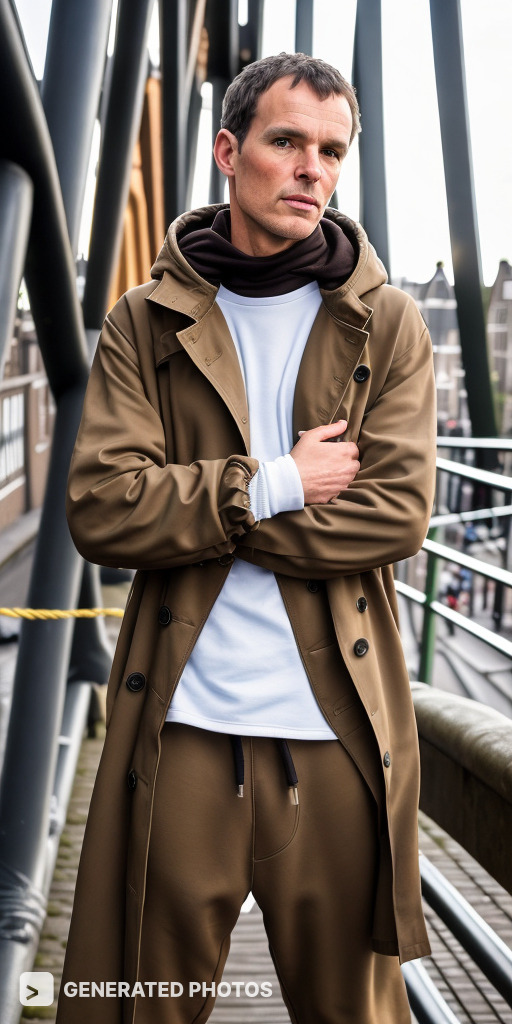 Link: https://generated.photos
---
Tutorial: Verify Synthetic Media
Talking about images that are created, Julia Bayer shared a link to the website of "How to Verify". In March this year I already shared this site, but this new workflow is all about verification of synthetic media. It has four main topics: Text, audio, images and video. After selecting a topic, it will expand the graph to show the training, detection and tools they have available for that item. I highly recommend this website, and the content on it.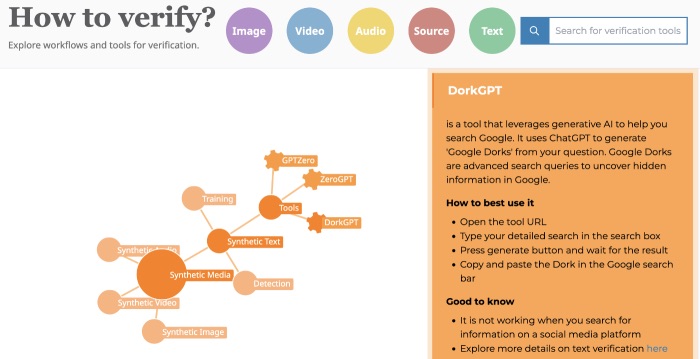 Link: https://www.howtoverify.info/SyntheticMedia
---
Tip: New File Type in Google
Sofia Santos tweeted about a new file type that is indexed by Google, namely CSV. This data format is known for containing multiple records of any sort, and it is not uncommon to find files that have personal information. This is a great addition to your list of Google searches. Thanks for sharing this Sophia!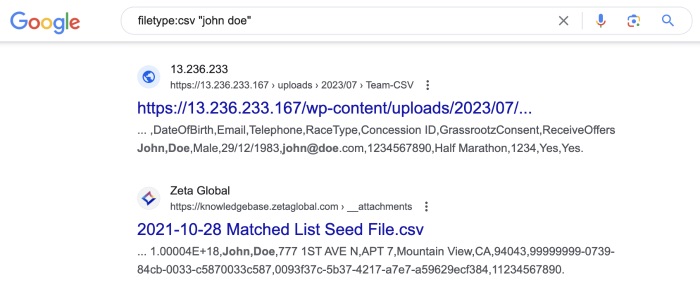 Tweet: https://twitter.com/Gralhix/...
---
Tutorial: Weibo Users
In this video, Eva Prokofiev shares a tip that can help identify users of Weibo that shared an image somewhere. By looking at the URL of a posted image, it is sometimes possible to identify the user ID.
Diving into Weibo users
Here's a little link to a Cyberchef recipe that will convert the ID for you. I couldn't make it clickable, so simply copy-paste it:
https://gchq.github.io/CyberChef/#recipe=Find_/_Replace(%7B'option':'Regex','string':'http(s%7C)://.%2B/.%2B/'%7D,'',true,true,true,false)Find_/_Replace(%7B'option':'Regex','string':'(.%7B8%7D)'%7D,'$1%5C%5Cn',true,false,false,false)Head('Line%20feed',1)From_Base(16)
Link: https://www.epcyber.com/post/...
---
Tip: Python in Excel
On August 22 Microsoft announced in a blog post that Python for Excel was released for the Microsoft 365 Insider Program. It wouldn't surprise me that a lot of people will immediately jump to the opportunity to run some complex queries on their data. But I would like to post a little warning about that. Because the code will be run in the cloud. They state that they have no access to your computer, any formulas, macros or VBA code in the sheets and such, but don't forget one thing. The raw data that the code is run against, will be sent to the cloud. And depending on the sensitivity of your data, you may want to look at that. Make sure the data that is sent to the data center of Microsoft can legally be shared.
Announcement: https://techcommunity.microsoft.com/...
Data Security: https://support.microsoft.com/...
---
Have a good week and have a good search!