Another episode of your weekly OSINT news is here, with tools to investigate links, Twitter changes, Tor and more!
This week I start with the latest changes that Twitter made to their platform, although Twitter claims it is only temporary. It is another action that closes off Twitter for the 'public', making it even more difficult to archive tweets, or even view an account without being logged in. But of course, I had a look around and there are several options out there that will circumvent some restrictions for now. But that is not the only thing I have for you this week:
Twitter Changes
Dark Web Links
SANS OSINT Summit 2023
Lookyloo
NATO Youth Summit
---
Tip: Twitter Changes
Since last week Twitter pushed some new changes to their platform, and it seems to be impossible to view a profile or tweet without being logged in. With the current changes, the following options are broken for now:
No archive.is
No archive.org
No Nitter
No scraping
Elon Musk claims it is only temporary, but I can't be sure about that. I have learned over the years that Elon Musk says a lot of things, that are not always true, especially when there is the possibility that he simply didn't pay the bills.

No matter what the reason is, it doesn't leave a lot of options for journalists or researchers to dive into tweets any more. But there is still a way to keep tabs on someone's latest tweets, and a trick I discovered this weekend, is to use the 'embed tweets' option. I tested it with my own tweets, and checked what happened in the background. I saw that Twitter retrieved the latest tweets via this URL:
https://syndication.twitter.com/srv/timeline-profile/screen-name/Sector035
If you want to add some options, that is possible. After the screen name, you need to add a question mark, then you can choose one of the following basic options:
| Option | Explanation |
| --- | --- |
| withReplies=true | Not only show the tweets, but also add the 'replies' sent by the account |
| hideBorder=true | Removes the small lines around tweets, for a cleaner screen capture |
| showHeader=false | Set this to false if you want to remove the header that says 'Tweets from ...' |
If you want more than one option, you can 'stack' them by using an ampersand. The first option after the URL needs to be a question mark, and for further options you use the & sign, like this:
https://domain.com?first=1&second=2&third=3...
This way, you will see the latest 20 tweets by that user. Do remember that if you set the 'withReplies' to true, that it will also count towards that total number of 20. Since I doubt that Twitter will stop the use of embedded timelines on webpages, I think this feature will stay available for quite some time.
In case you don't want a full width Twitter feed in your browser, and don't care about replies, there is another way. Simply copy this URL, and change the username at the end:
https://publish.twitter.com/?widget=Timeline&query=https://twitter.com/sector035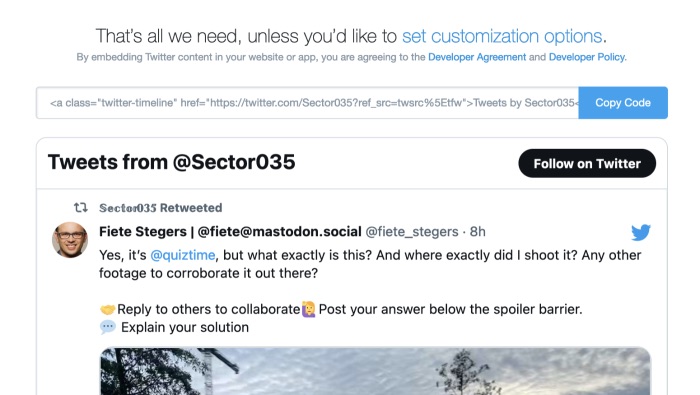 If there is a specific tweet you would like to archive, then you can copy the unique 'status' ID, and paste it into your favourite archiver:
https://platform.twitter.com/embed/Tweet.html?id=1675016749744259073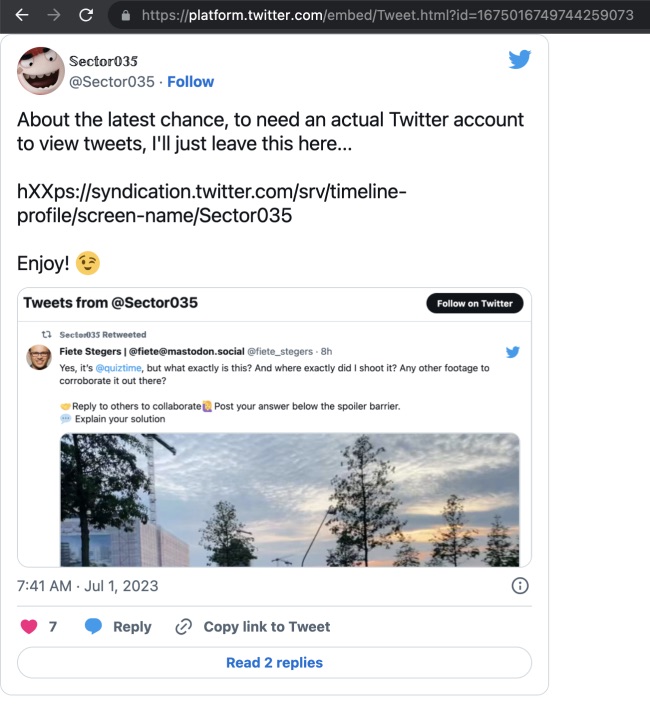 ---
Links: Dark Web Links
Matt has a small update on his list of useful Tor sites out there. Do make sure to also check out the list he shared in November last year. He has several categories, like Onion indexers, hosting services, directories and news. An awesome set of links, and wonderful additions to it. Thank you for sharing these with the world Matt!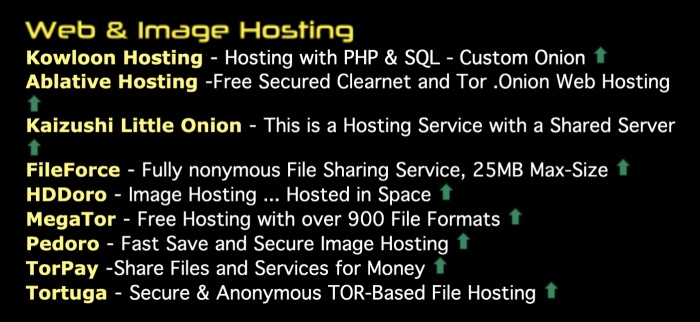 2022 List: https://www.osintme.com/...
June 2023 update: https://www.osintme.com/...
---
Event: SANS OSINT Summit 2023
The registration for the SANS OSINT Summit 2023 has openend, and it's time for you to register! It is an online event, and completely free to attend. If you aren't able to make it, then I can assure you that they usually publish nearly every talk over at their YouTube account. So until that time, why don't you check out their 2022 event, and see what topics were discussed last year?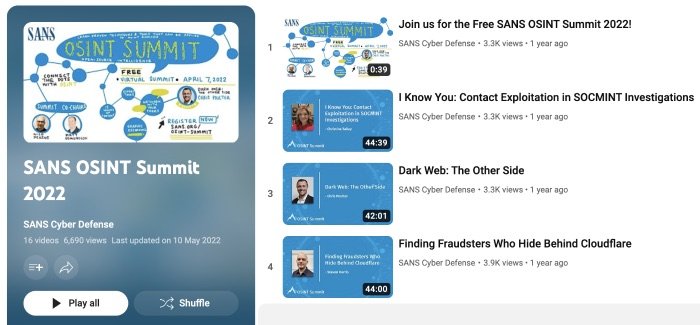 OSINT Summit 2022 playlist
2022 Playlist: https://www.youtube.com/...
Registration: https://www.sans.org/...
---
Tool: Lookyloo
This tool exists for years already, and I didn't know about it until last week. The tool 'Lookyloo', created by Raphaël Vinot, can be used to create a visual overview of a URL, the sources, and its redirects. Or, as the website explains: "a web interface that captures a webpage and then displays a tree of the domains, that call each other." A nifty tool, that can be hosted by yourself, or used via a hosted version over at CIRCL.lu.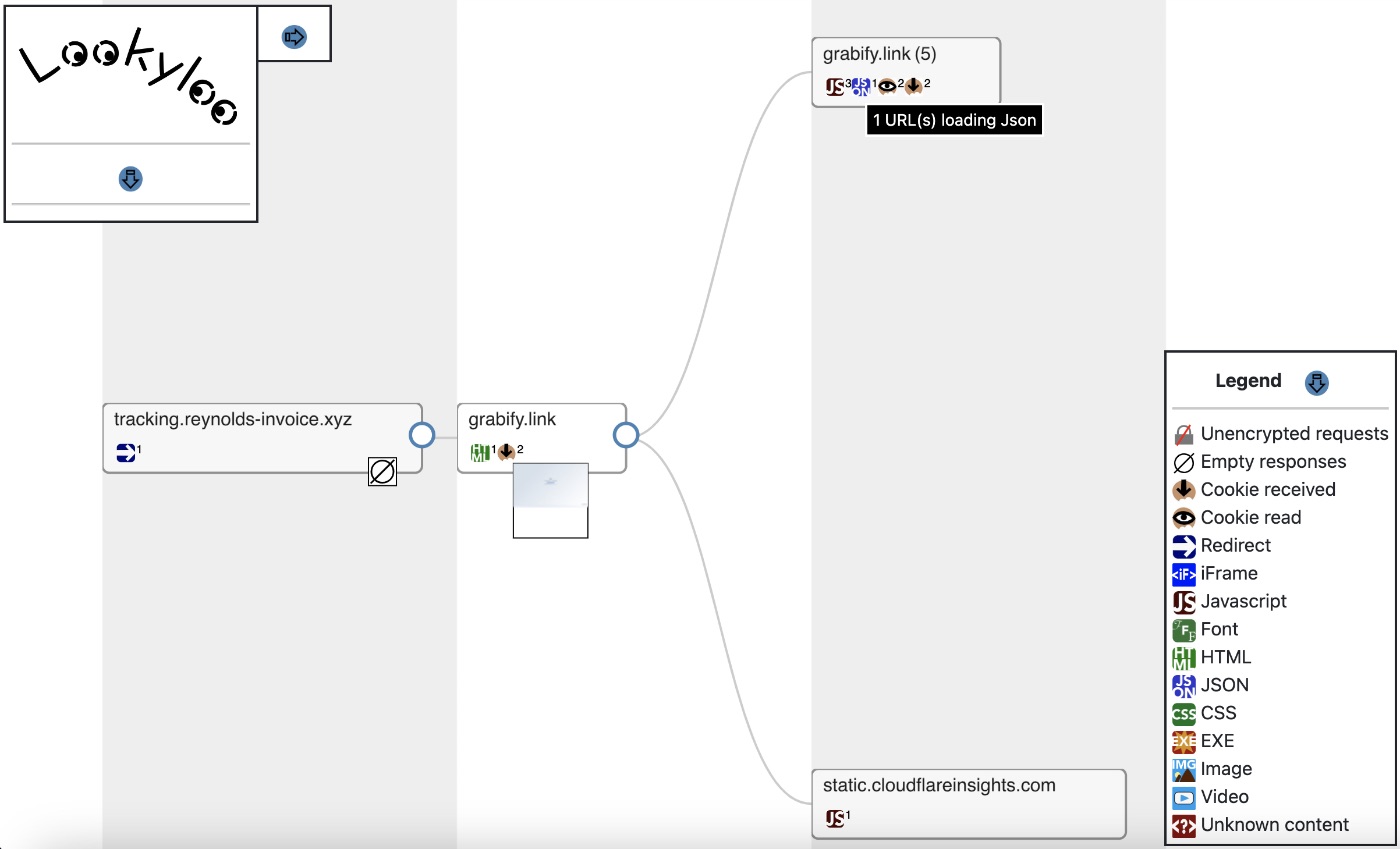 Link: https://lookyloo.circl.lu/
GitHub: https://github.com/Lookyloo
---
Media: NATO Youth Summit
On June 5 this year, there was the NATO Youth Summit, and last week GoevaneVideo published an interesting talk about OSINT. Michael Hilliard, John Fowler and Andrew Eaddy talk about how to quickly verify news stories, for instance by doing a simple reverse image search. They also talk about the credibility of a source, and how to check for that. A short, but interenting video, covering a lot of basics.
How to become an OSINT pro @ NATO Youth Summit
Link: https://youtu.be/acTeXrCDrzg
---
FUNINT: This Week's Meme
How I spent my Saturday morning around 7AM...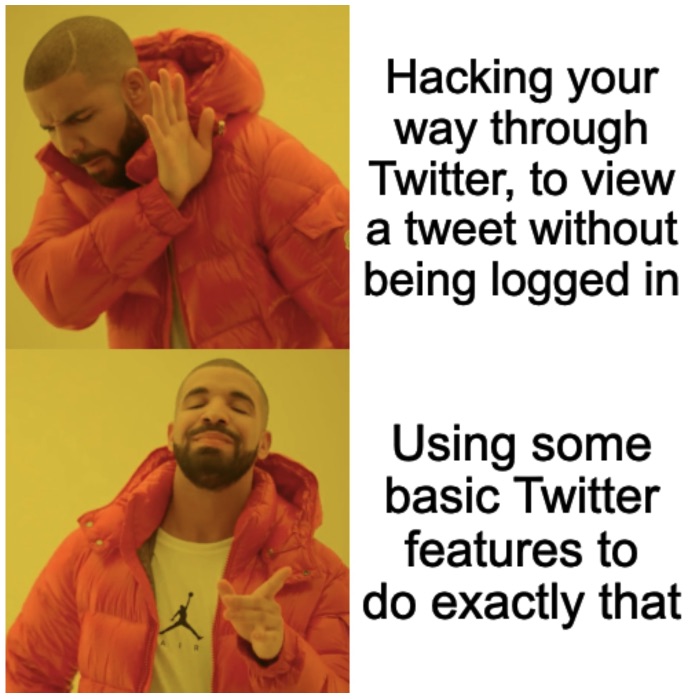 ---
Have a good week and have a good search!