This Monday I have something else in mind than usual. Not a list of tools and tips, but a small collection of interesting Twitter accounts.
In this 'Twitter special' I'm not going to tell you who to follow for OSINT advice and tips, because most accounts are mentioned by me in the previous editions. But on Twitter there aren't just people that give out general tips or advice, there are also bots, organizations and people with a specific skill set. Today I'll explore a few of these accounts to see what else is out there. Of course there are many, many more, and there are even sites that can help out searching on Twitter, but that's for another time.
Registration Snitch
Whale Alert Bots
Calibre Obscura
Dictator Tracker
Other Tips
---
Tip: Registration Snitch
This fairly new Twitter account sends out tweets with small diagrams on newly registered UK companies. Since the business registration information is fully transparent and published by Companies House, this Twitter bot shows the more unusual registrations. Think about registrations where one or more people register three, four or five companies at ones, with all kinds of connections between these companies. These can all be legit of course, and doesn't have to be in the same building, but one can use a UK postal code map to dig deeper.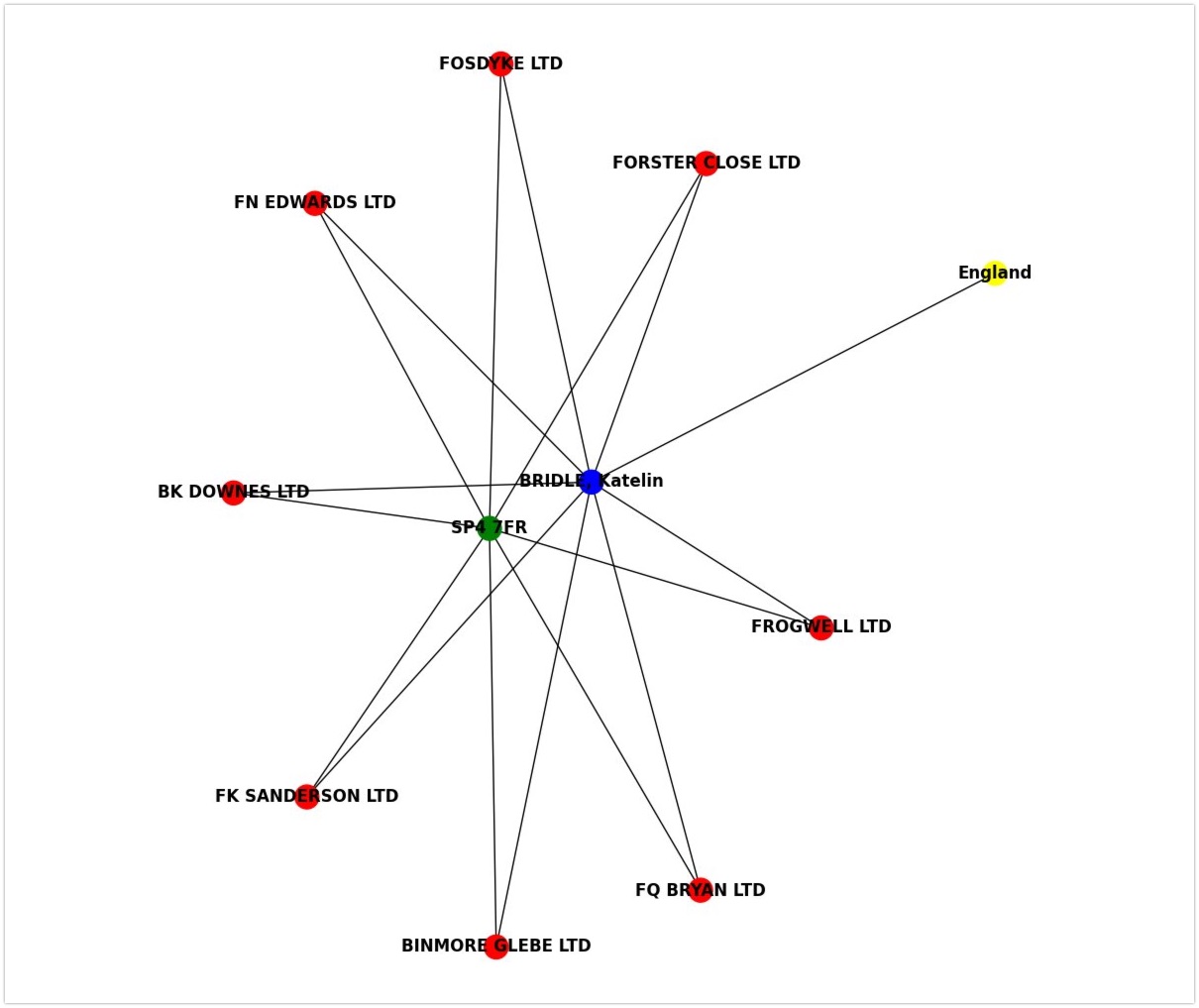 Link: Registration Snitch
---
Tip: Whale Alert Bots
People that work a lot with cryptocurrency already know this account, and there are several of them. The accounts @whale_alert and @nftwhalelaert share interesting transactions or mints from specific wallets. The Whale Alert account does not only tweet out interestingly large transactions, but also have a website that offers an API that can be integrated within other tooling. And with NFT being a hot topic the last few years, the NFT Whale Alert account is a very interesting bot to keep an eye out if that's what you're interested in, and even have a 'daily digest' tweet.
Link: Whale Alert https://twitter.com/whale_alert
Link: NFT Whale Alert https://twitter.com/nftwhalealert
---
Tip: Calibre Obscura
The account Calibre Obscura has been active for quite some years, and focuses on research on weapons and arms used in the MENA and Asia area. When you are investigating war-related incidents within the middle-east or Asia, you probably follow this account already. And else, you should do so, so you will be up-to-speed when there's an interesting development regarding the use of weapons or arms used in a conflict.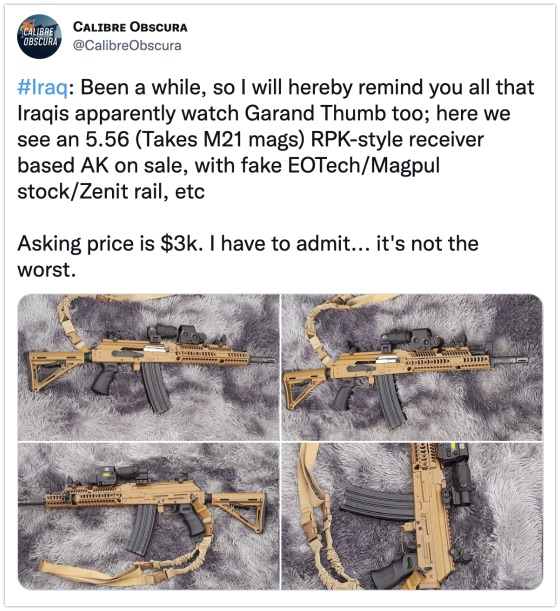 Link: Calibre Obscura
Link: https://www.calibreobscura.com
---
Tip: Dictator Trackers
The Dictator Tracker Twitter accounts are bots that alerts you whenever an aircraft is landing on a specific airport. There are several bots, for different airports, so pick one that suits your investigation. It's a very niche are of expertise, where only the Geneva bot is followed by more than a thousand people, but there are more! So do follow one mentioned in the list, or make sure to follow Emmanuel Freudenthal for more investigations, where he sometimes also uses ADS-B information to track travel movements.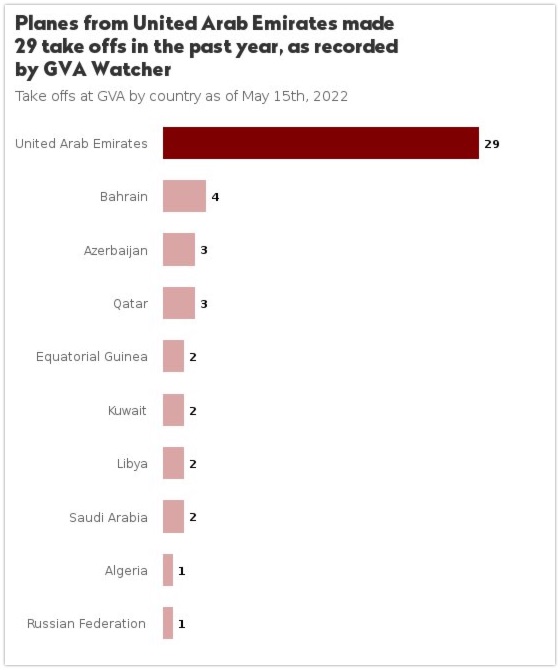 Link: List of Alert bots
---
Tip: Other Tips
As you can see by the previous examples, there are accounts for nearly any subject. Search within Twitter for the word 'alerts' and you'll find bots that automatically tweet about earthquakes, BGP events, important altcoin alerts, floods in the UK and of course breaking world news.
When you're interested in news or events from a specific area, make sure to look for local news accounts. You can do this by creating filters in Tweetdeck by filtering on locations or hashtags about a specific area, and it might be there's an account that tweets about local events.
And if you want to stay somewhat off the radar, and don't like to be tracked by Twitter, there is of course good old Nitter. This open source Twitter alternative has a light-weight, no Javascript and tracker-free frontend that shows you pretty much the exact same content as Twitter. The two main issues are that it isn't possible to see the likes, and that at times the site has issues connecting to Twitter. But no worries, because there's not just one Nitter instance, but many more, even on Tor and one on i2p!
Link: Tweetdeck
Link: Nitter
Link: Nitter Instances
---
Have a good week and have a good search!