A small update from the world of OSINT news, with some maps, some geopolitical affairs and some tools.
This week there's only a small update, since I ran into some issues with another tool I wanted to include. Once in a while there's a tool that looks really great, but when it's giving me trouble, it's eating away a lot of time needed to write all this. Things happen, and maybe I have the time to bugfix it and include it some other day. But despite being a small update, it's not less interesting in my opinion:
Geowifi
Ukraine Monitor
Sterra
Cleanup Pictures
Cognitive Biases
---
Tool; Geowifi
The great Gonzo created an awesome tool: Geowifi. I had some issues with the virtual machine I use to test tools, so sadly enough I wasn't able to give this one a go. I love how he didn't stick to Wigle only, but also used other sources to find as much information as possible! Thanks for sharing Gonzo!
Link: https://github.com/GONZOsint/geowifi
---
Site: Ukraine Monitor
The Centre for Information Resilience has created a map with open source information on the Russian military movements along the Ukraine border. The map is hosted on MapHub and every entry is timestamped, and has information about its source. If you are following this event, this is a map you will absolutely appreciate.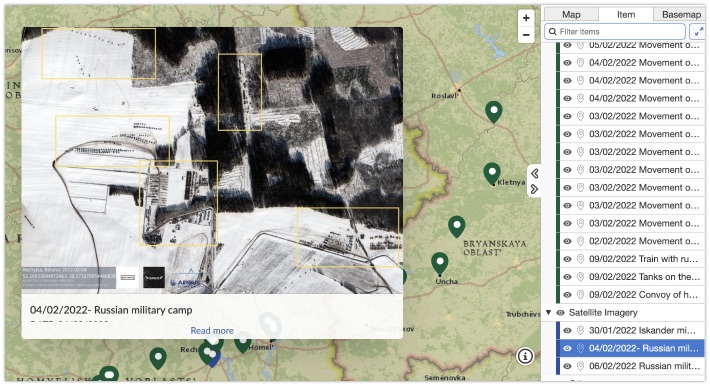 Link: https://maphub.net/Cen4infoRes/russian-ukraine-monitor
---
Tool: Sterra
Last week hpiedcoq tipped me off on a new Python script called Sterra by meakaaet, a new Instagram analysis tool. It downloads a set of followers or accounts that are being followed, and their information, and enables you to run some analysis on the results afterwards. You can simply 'compare' two sets of results, and output the accounts they have in common to a new XLSX. What I like is that all results are saves in an Excel sheet, so you can download multiple sets of information, and take your time analysing the results at a later point in time. I didn't run multiple jobs yet, and knowing how fast the social media landscape changes, it might be that this tool will trigger some rate limits in the future.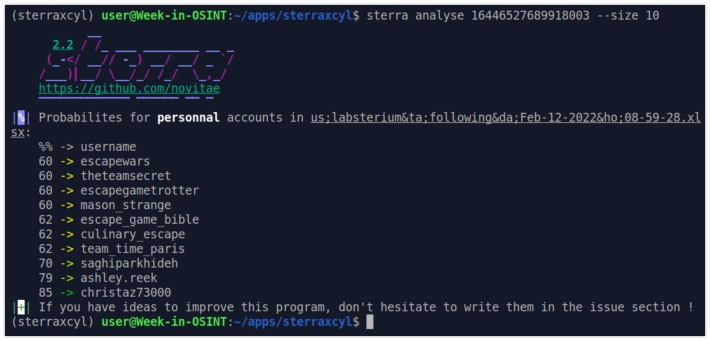 I did run into a few issues when I tried to install it with Python3.8, so a little heads-up. You need to:
Run at least Python3.9
Have Python3.9-dev installed
Link: https://github.com/novitae/sterraxcyl
---
Site: Cleanup Pictures
Last week I sent out a Quiztime challenge, and when going over one of the solutions I found a lovely link. The website 'Cleanup Pictures' is a website that uses AI to remove unwanted objects from photos. Twitter user MCantow used it to remove a car from a photo, after which a reverse image search gave him good results. As an example, you can see here what the results look like.
Link: https://cleanup.pictures/
---
Article: Cognitive Biases
'Dutch OSINT Guy' Nico wrote an article on cognitive biases and why it doesn't deserve a place during investigations. It's not a lengthy article, but I do suggest reading it. The topic is not only important, but it can make the difference between a solid investigation, and a story based on your own personal feelings and ideas. Thanks for sharing Nico!
Link: https://dutchosintguy.com/...
---
FUNINT: Fun With Google
When it comes to Google Streetview, there are several sites out there that share funny scenes captured by the cameras. Need a break from work? Want to relax by looking at some weird and funny things out there? Then these sites might just be what you need.
Link: https://www.streetviewfun.com/
Link: https://www.weirdgoogleearth.com/
---
Have a good week and have a good search!