Every week I try to bring you new tips, tricks or tools from the world of OSINT. This time it's about trainings, translations, Telegram and a Top 10!
The last week or so I've been busy writing a lot. I've got some new content for this website coming up, like some guides and another review, and I will be writing a new blog for The OSINT Curious Project. Besides that, I know I'll be busy next week at work with some nice projects. And even though I'm always fairly busy, I still love going over new, recently shared, or rediscovered sources within the world of OSINT. It keeps me on top of things, I force myself to keep learning, and I've been able to use a lot of resources, tips or tools in the past myself too. And this week, I've been reading and testing the following things:
Awesome OSINT Webcast
Affordable OSINT Training
EMM NewsBrief
Google Sheets Translate
Training on Asia
GIJN Data Journalism Top 10
Lyzem
---
Media: Awesome OSINT Webcast
Cybersecstu was a guest at the podcast of Positively Blue Team, hosted by Understudy77 and BSDBandit. This new podcast is all about InfoSec, and this episode is all about OSINT. Stu talks about geolocation, ethics in OSINT, tools and a lot more. Check out episode 17 on your favourite player, and do follow them if you're into cybersecurity!
YouTube: https://youtu.be/rjHUhxXdouU
Podcast Links: https://pod.link/1554774288
---
Training: Affordable OSINT Training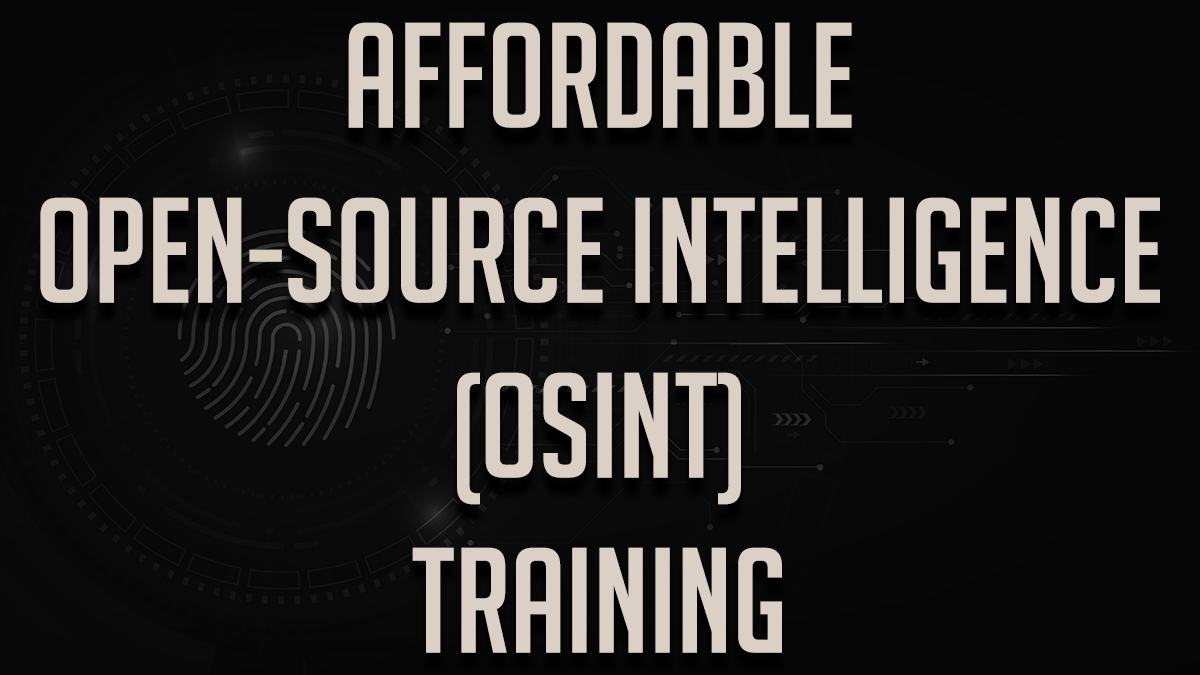 After someone was looking for OSINT training materials online, one of the sources that was shared by DfirDiva, was this list of affordable OSINT courses. Do read the comments on the cheaper courses, since they usually aren't that refined or good. So have a look and go over courses offered by individuals, EC-Council or the awesome OSINT Combine.
Link: https://affordable-training.dfirdiva.com/osint
---
Site: EMM NewsBrief
Loránd Bodó shared a really great resource, when you want to keep an eye out for news from within the EU. The EMM Newsbrief is an automated news aggregator, that provides filters for different subjects and languages. And you can also specify information sent out by specific European institution. If you work in journalism, especially on topics within the EU, I'd definitely recommend you have a look!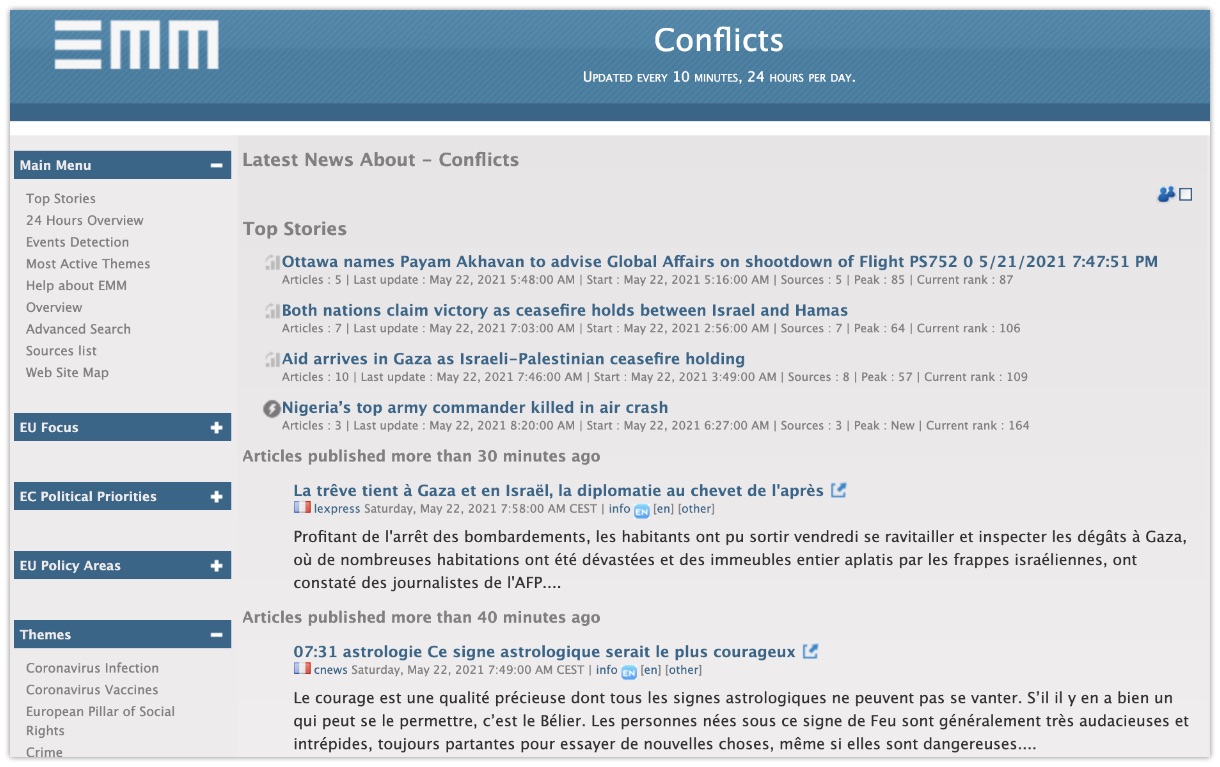 Link: https://emm.newsbrief.eu/
---
Tip: Google Sheets Translate
This is an older tip, that was published on April 12. I somehow missed this, but I did want to include it in my newsletter. Tom Jarvis, known for the Tibet Research Project among other things, shared some handy tricks with Google Sheets on his blog. The tip I wanted to highlight from this article, is using a function that is built-in into Google Sheets: GOOGLETRANSLATE(). With this function you can automatically translate words or the contents of cells. He used it to create a long list of search phrases for Baidu. But he has some other nice tips, like creating lists of links to maps, by using standard functions in Google Sheets. Have a look at his article for more info.
Link: https://link.medium.com/zlGG9g8augb
---
Training: Training on Asia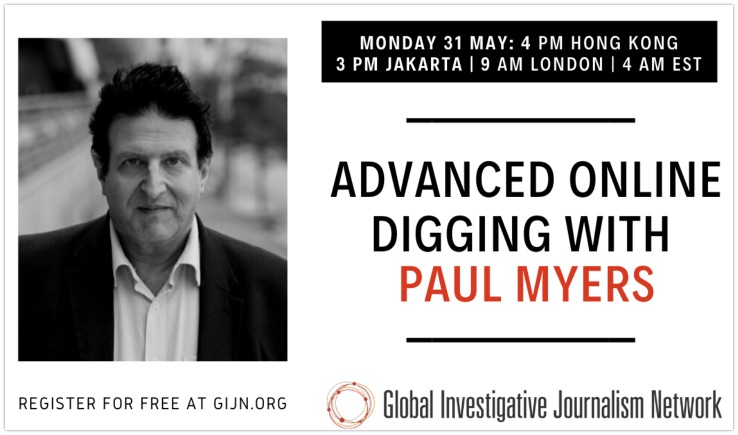 Paul Myers will be giving a two-hour-long free training on researching Asian topics. The target audience of this webinar are those in East and Southeast Asia, but anyone can join. It's the second one in a series and will be focussing on cached information and archives, and using date ranges to find specific information. Also check out Paul's website, where hos has a nice list of links!
Training: https://gijn.org/2021/05/11/gijn-webinar-advanced-information-research-with-paul-myers/
Paul's website: http://researchclinic.net/
---
Article: GIJN Data Journalism Top 10
After finding the training of Paul Myers, I browsed the website of GIJN a bit more, and discovered this series. In their 'Data Journalism Top 10' they link to several investigations, focussing on 'data journalism'. In this specific field of journalism, the use of large datasets or other digital sources, are used to enhance or investigate a story. Some very interesting topics in here, that you might want to check out.
One of the stories mentioned in the article
Link: https://gijn.org/2021/05/21/data-journalism-top-10-russias-school-roads-myanmars-rich-generals-cameroons-deadly-gold-mines-visualizing-the-capitol-riot/
---
Site: Lyzem
I stumbled upon a site that has been shared in the past by other, but somehow eluded me: Lyzem. I did some test runs, and it looks really promising! Where Buzz.im is good at finding messages and channels, Lyzem trumps them when it comes to groups, bots and even a fair chunk of Telegra.ph, the minimalistic publishing service by Telegram. Though if you really want to search within Telegra.ph, I'd suggest you just visit Google for now, since they've got a lot more results.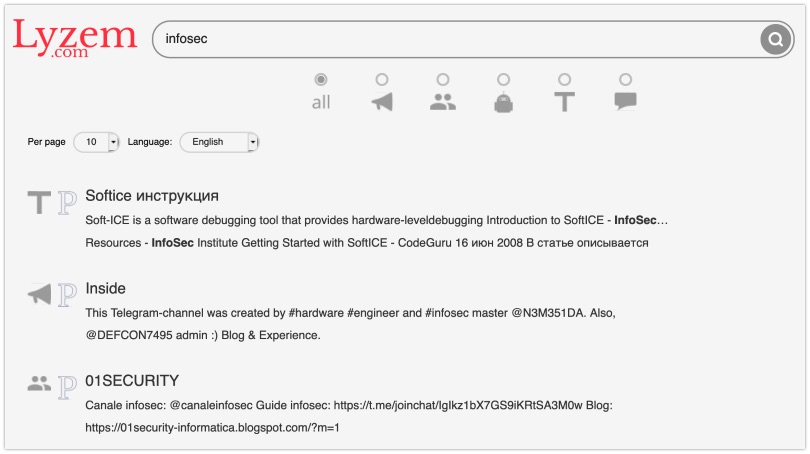 Link: https://lyzem.com
---
Have a good week and have a good search!