It's that time of the year again, I'll be off for a few weeks. But I'll leave you with some nice tools, tips and a surprise!
As I wrote last week already, I'll be taking some time off during the holiday season. So this will be the last newsletter of 2021, and I'll be back early 2022. But not before I've shared some tools and tricks, interesting investigations, studies on scams and other awesome alliterations
It's been another tough year for social gatherings, but let's hope that 2022 is going to be the year, where we get a grip on things, and maybe even have some in-person conferences again. Enjoy the holidays, take care of each other, online and offline, and see you again in 2022!
A Scam Study
Marple
Fact Checking News Stories
Street View and More
Twiangulate
VideoIndexer
Surprise
---
Article: A Scam Study
Twitter user @hatless1der has written an article about how he dove head first into an investigation about possible drop shippers that ran scams. It started with looking at some extremely overpriced items, and he ended up with a network of sites and email addresses that were somehow linked together. This isn't a story of how he 'cracked the case', but more about showing how you could tackle these things, where to pivot from and what to investigate. This is an interesting read if you're new to this topic.
Link: https://hatless1der.com/...
---
Tool: Marple
Over at @os2int Joseph Jones wrote an article on a new open source tool called Marple, by @soxoj., also the creator of many more awesome tools, like Maigret. The tool scrapes search engines, or uses an API, to retrieve search and is able to export the links for your convenience. It's really fast, and has some handy options to limit the amount of results, target specific search engines, or the use of specific plugins.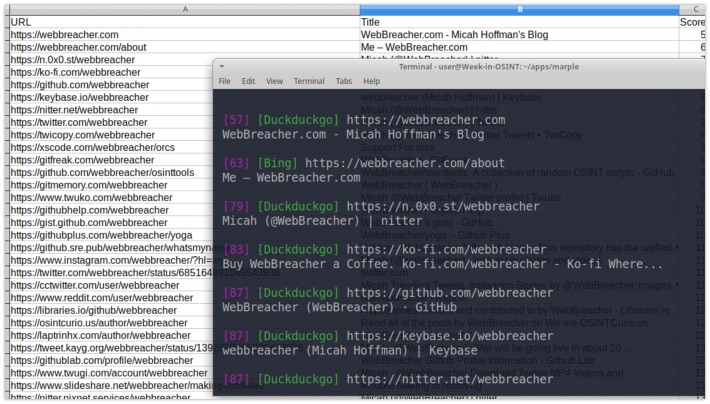 Link: https://github.com/soxoj/marple
Article bu OS2INT: https://os2int.com/...
---
Article: Fact Checking News Stories
I have to mention the awesome Brecht Castel again in this episode. I've added other stories by him in the past, but I simply love what he does on Twitter, but also over at Knack, a Belgian news magazine. In this Twitter thread, where he is fact checking a small video from a Covid protest in Brussels, he uses different tools, like ViewSync and watchframebyframe, and added a clear timeline with Knightlab. I strongly recommend following him if you haven't yet, and keep an eye out for his Tweets, and YouTube channel.
Link: Twitter thread
Link: YouTube Video
---
Tip: Street View and More
Back in November Benjamin Strick shared six street view providers for you to use. Let me add some extra tips to that great list! Did you know that Yandex Maps doesn't always blur number plates correctly, as can be seen in the following screenshots.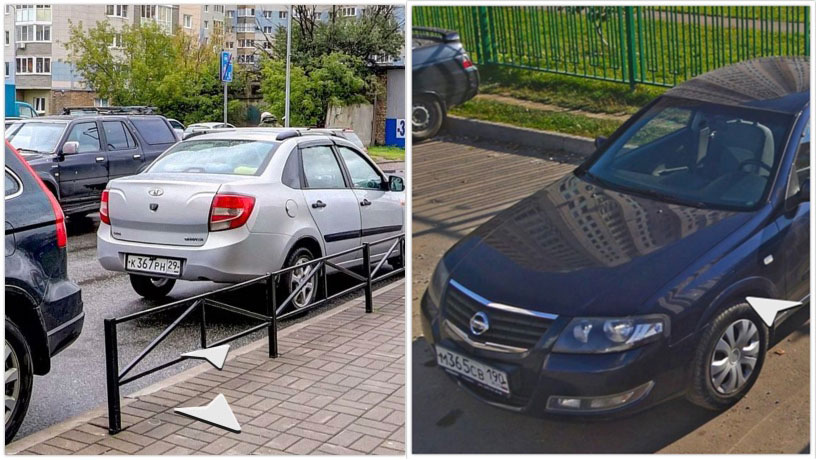 But besides the six big ones that ben showed, there are also know a few other street view providers in the world. Some countries have some local company providing such services. Not all of them have the newest material, like Carte.ma in Morocco, but might still be useful. And then there's Rutmap, that has an interactive map with street view of Sarajevo. Or Já.is, the Islandic search engine, that provides a map service with 360° street view! And another cool thing I found, is the infrared street view project. Sadly it only has a few places around Boston that are currently mapped.
And besides the famous Baidu Maps in China, did you know that South Korea has Kakao Maps? And that it covers most of the country, and also has historical street view data?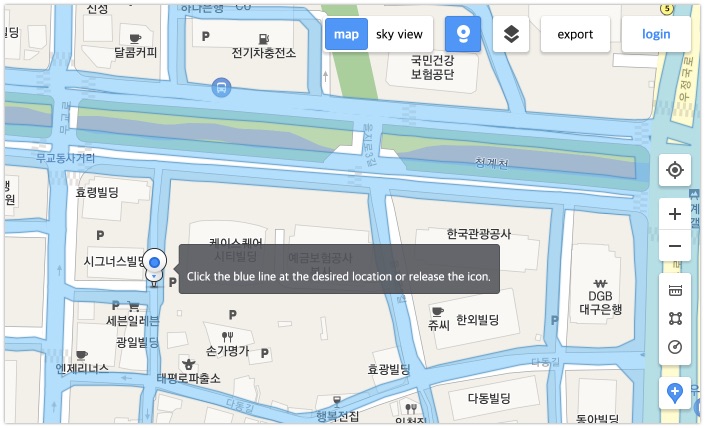 And while going over the list of street view providers, I found another cool site: The Urban Electric Transit Database. Besides having a large database of electric transport vehicles, it als has a large index of public videos. These videos cover lots of different cities all over the world, and sometimes offer a unique insight while riding a metro or tram, and don't have anything blurred or obscured.
Link: List of Street View Services @ Wikipedia
---
Site: Twiangulate
Last week I found out that Twitter user @DoNikkan wrote a small article on Twiangulate. This older, but still very useful tool, can be used to investigate Twitter users and their followers. But that's not all, because DoNikkan found out it's possible to add more than one Twitter profile to your search, by manually manipulating the URL! The site takes a long time running the comparison, but it might be worth it. Read his Spanish blog article on it, and have a go at it yourself!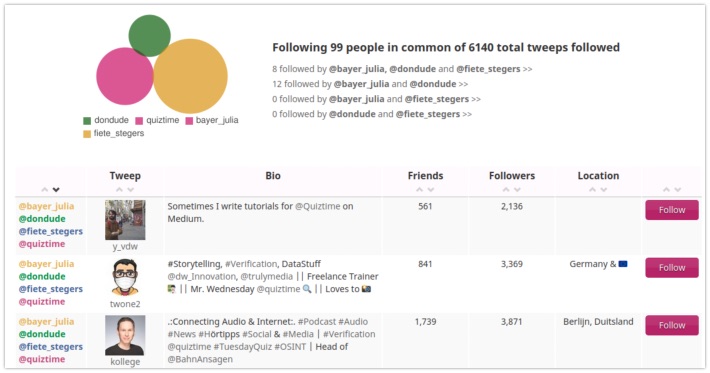 Link: https://twiangulate.com
Blog (ES): https://www.cibergia.com/ciberinvestigacion-con-twiangulate/
---
Site: VideoIndexer
Ben Heubl is at it again! In a Twitter thread he shows how to use VideoIndexer for free, and how you can use it to investigate videos and its content. Back in episode #2020-10 I also mentioned the tool, but it's always good te remind people of this tool.
Link: https://www.videoindexer.ai/
---
FUNINT: OSINT & Geolocation Quiz
People have asked me a few times whether I was going to create another end of the year quiz. But I really couldn't do it this year, since it was way too busy. But, for this year Twitter user SEINT_pl has created an OSINT challenge for you all! He contacted me about it, I did some test runs, and I had a blast even though it's tricky at times! So if you're looking for a nice challenge during the holidays, then download the zip file, and have a crack at it!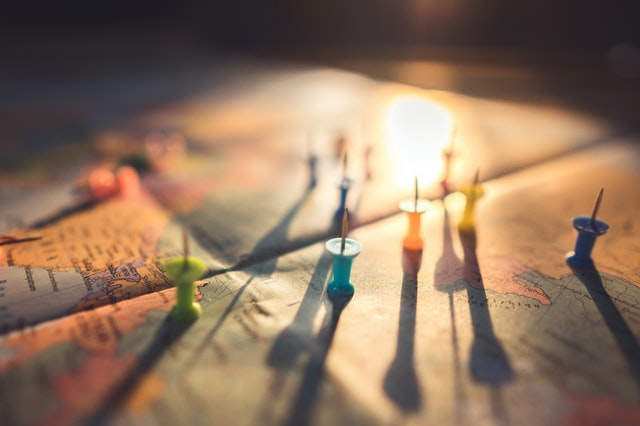 Link: https://github.com/seintpl/osintquiz
---
Have a good week and have a good search!