Another episode of your weekly dose of OSINT, with again a little bit of everything today. So enjoy some breaches, enhancing, searching, some news and a warning!
Yes, it really went out at 8:00AM this Monday morning! But it's that time of year again when the clocks are changing to wintertime, so it could be that some people are a bit shocked. Well, you just got it an hour earlier than expected! And for this week I have the following topics to cover:
Thinking Outside the Password Box
Enhancing Photos
Social Media Search Strategies
YouTube Downloader
Photo Forensics
---
Article: Thinking Outside the Password Box
Eva Prokofiev wrote an article for Trace Labs about the use and importance of data breaches in OSINT. A note of warning about this: Having data sets of illegally obtained data available yourself is often illegal already, so do check your local laws to see whether you are able to use it or not. Having said that, this article shows how data breaches can be used to find new leads by connecting matching usernames and passwords.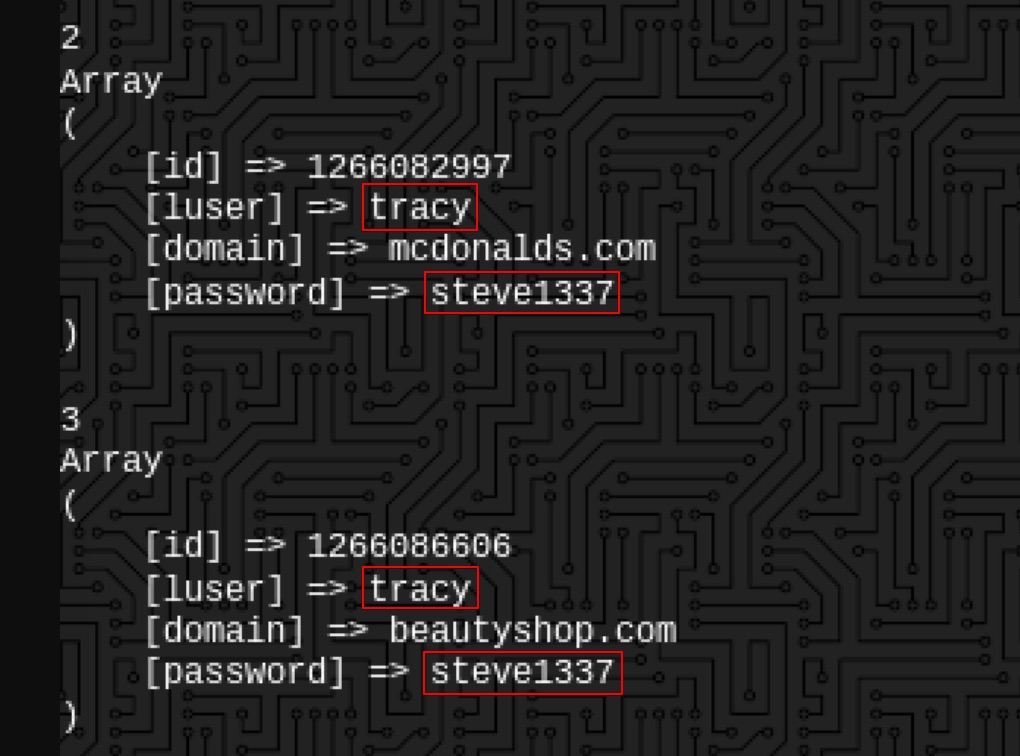 Link: https://www.tracelabs.org/blog/thinking-outside-the-box-data-breaches
---
Site: Enhancing Photos
AccessOSINT found a new online tool by MyHeritage that can help with enhancing blurry and out of focus photographs. Besides that, the online tool also offers to colour older black and white images. The only questions I have are: What does MyHeritage do with all these uploaded photos? And is there any possibility that these kind of tools will be available for offline use some day? If such tools already exist, I'd love to know!
Image by Mahalie Stackpole @Flickr
Link: https://www.myheritage.nl/photo-enhancer
---
Article: Social Media Search Strategies
In this paragraph I want to share a new website and blog created by Loránd Bodó. I've met Loránd in person a few years ago and I am stoked to see he created his own space on the internet. In his first blog post on his own platform he talks about social media and some tips on how to search for profiles. He collected loads of links with more information on the matter, and gives some goot tips on the matter. I can't wait for more awesome articles that undoubtedly will follow!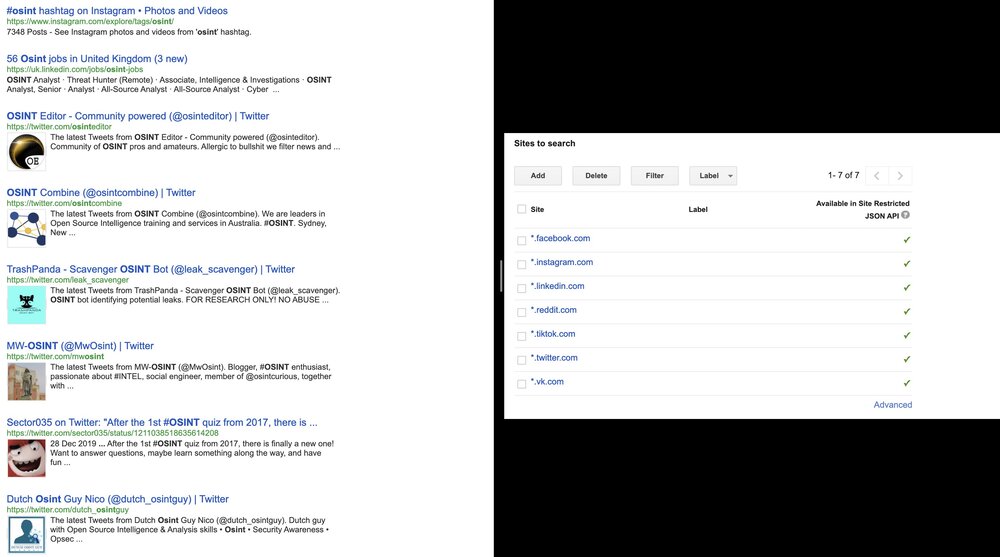 Link: https://www.lorandbodo.com/blog/social-media-search-strategies
---
News: YouTube Downloader
Last week it became clear once more that we shouldn't depend on tools for everything we do. Nico tweeted that the open source project youtube-dl was issued a DMCA takedown notice by the RIAA. The tool made it possible for people, like journalists and researchers, to easily download videos from YouTube. Of course the tool was used for illegitimate purposes too, but it's a fact that this tool was important for a lot of hard working honest people too. People made use of a little loophole to attach a commit to the RIAA repository to include the source code. Not only is the source code still available online via the Internet Archive, but people also found more inventive ways to distribute the code on the internet, for instance:
Adding the source code to a GIF file
Converting source code to PNG files
Install YouTube-dl directly
On MacOS you can install it with:
brew install youtube-dl
Using apt on Linux, simply use:
apt install youtube-dl
And in case you use dpkg, it should still be there too:
dpkg -I youtube-dl
And in case you work with Windows and want to use it, there's chocolaty:
choco install youtube-dl
Then there's also an older Powershell version available here: https://github.com/mpb10/PowerShell-Youtube-dl, and the website of youtube-dl still offers downloads from the latest version, and can be found here: https://youtube-dl.org.
For the people that rather want to use a website to download legitimate video material for offline use, there is always something like Keepvid that you can use. And else, there are numerous extensions or add-ons one could have a look at. But since I haven't tested those yet, I won't give any links to that until I have tried and vetted them.
Link: https://keepv.id
Link: https://youtube-dl.org
---
Tip: Photo Forensics
When it comes to investigating photographs, I am somewhat familiar with it since I used to photograph a lot and edit lots of images. But I am not a professional when it comes to spotting fakes, even though I do have some experience and I have basic knowledge about the different online and offline tools that are out there. And that is when I found the thread by OSINTessentials that I really need to share with you.
The thing is, when you are using the online tools to look at noise levels, error levels or using some form of clone detection, do make sure you have a good understanding of what they tell you. If you are only looking for the bright white lines, you don't have anything. If the error levels are distinct, defined much sharper, have different noise levels than the surrounding areas, and maybe you even find conflicting light sources, then you might be on to something.
Original thread: https://twitter.com/OSINTessentials/status/1318165700905738246
---
Have a good week and have a good search!