A nicely filled episode with tips and tricks on maps, Google, Tor services and one that I didn't include last week.
This week I've got a nicely filled episode, since I wanted to share some extra tips after sharing Henk van Ess' talk at GIJN. And besides that, I just had too many cool things I wanted to share, starting with a site that I've been aware of for years, but never talked about. Anyway, let's just dive in, with the usual overview of topics:
GPS Visualizer
Google Workshop
More on Google Searching
Tor Bookmarks
More Dark Web Links
Carnet
---
Site: GPS Visualizer
This website can generate maps from all kinds of file formats, ranging from activity trackers, KML files, CSV or Excel sheets and even sheets on your Google Drive! Simply upload a file, select an output format and that's it. After that you are still able to fine tune the map itself and it's layout. There are some options that need a Google API key, but that totally depends on whether you are using Google's services or not. One extra tip: When you want to convert a Google Maps route to GPX, to further process with this website, there are free tools like MapsToGPX that can do that for you.
Link: https://gpsvisualizer.com
---
Media: Google Workshop
Henk van Ess held a presentation for GIJN about the weird results Google nowadays returns. Since Google tries to force the most important or strong results in its searches, it might not return the links you like to see. Henk explores the different caveats and explains how to circumvent these, to get the best results when using Google.
Henk on searching with Google
Link: https://youtu.be/uyqXS5lL-mc
---
Tips: More on Google Searching
To give some more tips on searching with Google, here are some of my personal tips that should not be forgotten in my opinion.
Turn Off Web & Activity
Google uses the search activity to generate more relevant suggestions and results based on what you or other people are searching for. Depending on your settings, Google may also use your activity to make Search more personal, like showing you suggestions from your recent Search history.
To turn it off, open the settings from a search result page.

Then click on the "Search history" option.

This will open up a menu where you are able to remove and even turn off the option to save all your activity. When your activity is removed, these might result in more general results, so experiment with this and see whether it makes a difference.
Incognito Browsing
As Henk explained in his video, the incognito option does not prevent you from being captured in Google's algorithms that only show you what they think is important. But it does prevent you from being served results based upon personalized results in some way. Simple test searches I ran brought back results from many millions to only a few thousand, simply because Google presented only the relevant results instead of what 'seemed to be important to me'.
Use a Different Service
The search engine Startpage uses Google for its results, and even uses Google's advanced search operators (or dorks). The advantage of using this site is, that you will get somewhat similar results compared to an incognito browsing session in your regular browser. It's a good idea to use a different search engine anyway, and some more privacy aware services are Loky and SearX.
Localized Searching
By using the website iSearchFrom you are able to target specific countries, languages and even devices when you search with Google. One little caveat is that you won't be able to click on links in the search results straight away, but by changing the URL after the search, this becomes possible. Simply go over the URL and find within the URL the option: &adtest=on that needs to be removed. Do make sure you keep at least one of the & in that part of the URL when removing it though.
Know What Google Indexes
Remember that Google does not only index what is visible on the page, but also what is within the source code. Looking at the presentation of Henk van Ess, he retrieved a lot of results that should contain 'Saint Kitts'. And they actually do, since the majority of the results actually contain the name of the island somewhere in the source code. It may become visible after opening a pull-down menu, or it's something else. Most of the times the words that were searched for were actually there, but they may simply not be relevant to your search itself, or simply hidden from view.
---
Links: Tor Bookmarks
OSINT Combine shared created a set of bookmarks that can be used to be imported in your Tor browser. It has a leak site, a set of search engines, a link to OnionShare and a small collection of different services. This is a nice starter package for people that are starting out in the world of Tor.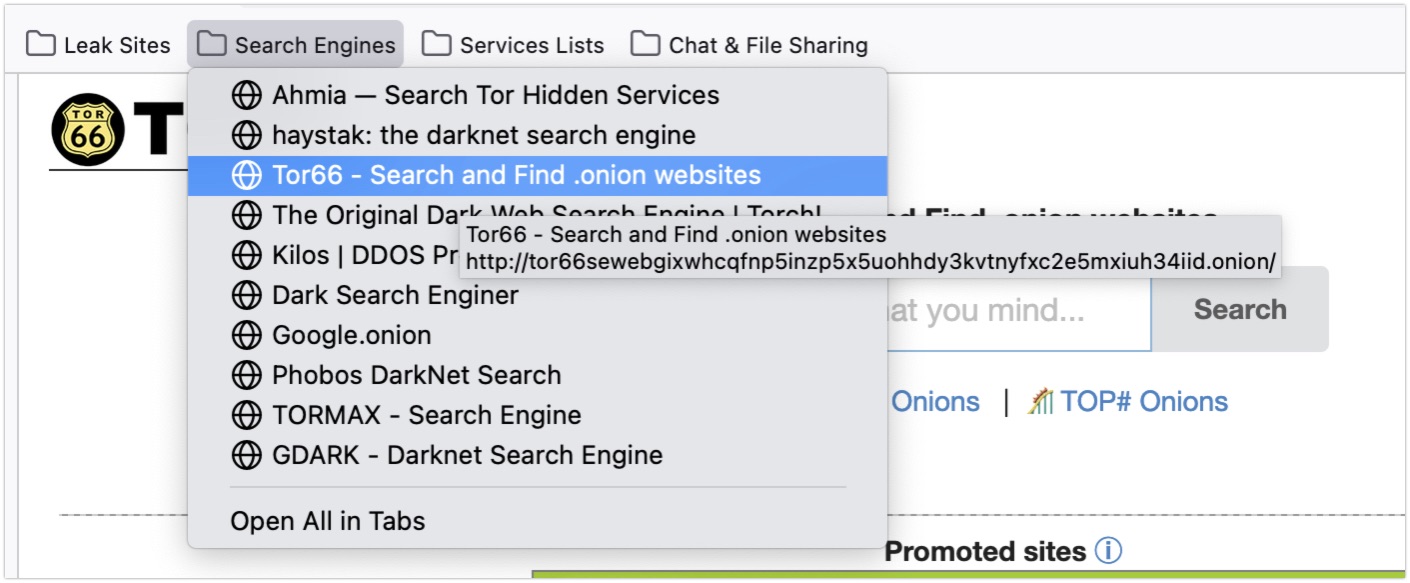 Links: https://www.osintcombine.com/dw-osint-bookmarks
---
Links: More Dark Web Links
One of the links featured in the Tor Bookmarks, was also shared by OSINT Techniques, and is called tor.taxi. It's another set of bookmarks, for both Tor sites and I2P sites. The list has sites in different categories, from marketplaces and forums, to search engines and exchanges. And it shows with colours which sites are online and which have possible disruptions.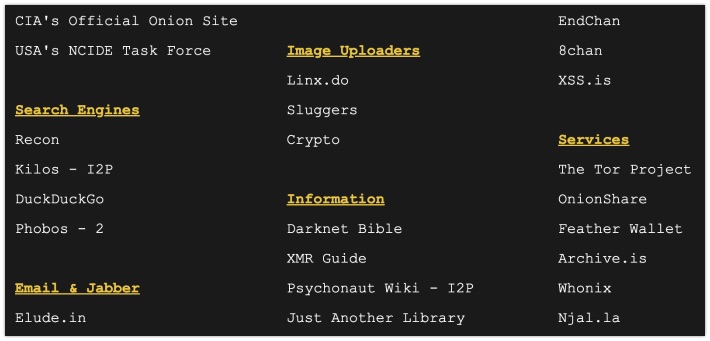 Link: https://tor.taxi
---
Site: Carnet
A bit over a week ago I saw an awesome tip from Nico Dekens, a site called Carnet. This website offers an online tool that can recognize cars that are shown on uploaded images. When multiple cars are visible, it seems to pick a random one from the image. In case more than one car is visible, simply crop the car you need to identify, and the tool will do its job.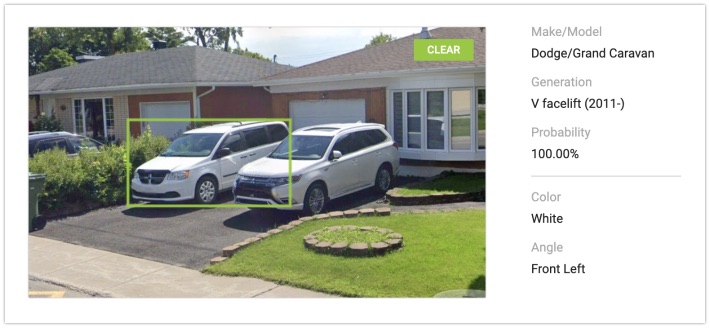 Link: https://carnet.ai
---
Have a good week and have a good search!