Short update due to being busy, but I continue sharing my views on tools, and found some nice things I wanted to share.
Last week I added some personal views on the usage of tools, and I decided that this week I'm going to continue with it. Yes, I do share loads of them in this weekly little 'blog'. And even though I do use some tools at times, but usually it's a last resort for me. The reason is that I have the need to understand everything that I do. Because if I can't 'sell' my personal findings, and can't explain clearly where I've found a piece of information, how can someone else be able to replicate my work, or validate it? More on this, and some other handy sites and links coming up in this short update from the world of OSINT:
Using Tools - Part 2
ICIJ Datashare
UK Aerial Archive
Reddit JSON
RedditMetis
---
Tip: Using Tools - Part 2
Last week I talked about the danger of using tools. Despite the fact that OSINT relies on a lot of external platforms like imagery providers, social media platforms or sites with IT related information, I want to talk about tools again. Because the tools that I mention in this newsletter every week, sometimes come with certain drawbacks. And one of those becomes clear in this tweet:
When you manually do all of your research, you know exactly what areas of the internet you've visited. But when you rely on third party tools in an investigation, and you don't know how the backend was configured, what sources it touches, or what datasets are available, then how will you ever know you've exhausted all avenues during your research? How can you be sure you've found all condemning or exonerating evidence for a certain event, incident or person? This is also one of the reasons why I do most of my investigations manually. I don't only want to know where I've been and what I've done, but also want to be able to let anyone else be able to replicate everything I did.
Question to discuss: Have you ever had issues with tools? For instance that the outcome was incomplete, not trustworthy, or impossible to replicate? Feel free to respond to the Twitter thread where I posted this episode, or go over to The OSINT Curious Discord server and share your experiences.
---
Tool: ICIJ Datashare
Right after talking about tools, I wanted to share something I recently stumbled upon. I haven't had the time to have a good look at it, but it looks really promising when you're dealing with large amounts of documents. ICIJ Datashare enables you to index, and search, loads of documents in a fast and easy way. And according to the user manual it doesn't need internet connections, besides some searches that use NLP.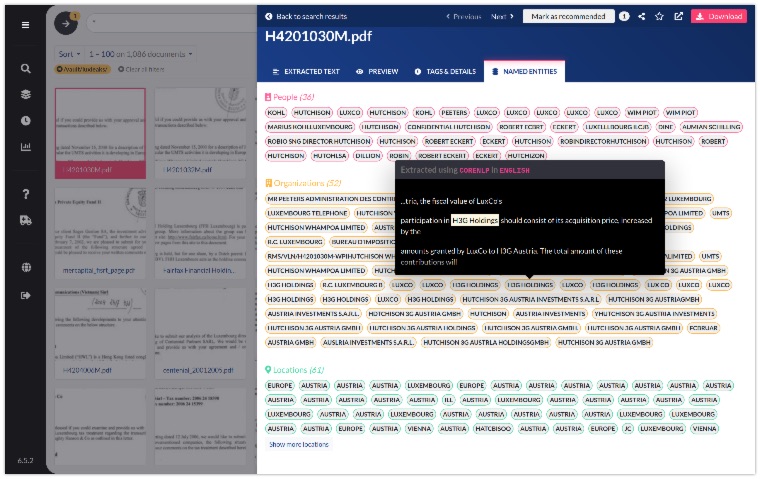 Link: https://datashare.icij.org/
GitHub: https://github.com/icij/?q=datashare
---
Site: UK Aerial Archive
Steven 'Nixintel' Harris shared a site the other day, that contains a wealth of historical imagery. From photos taken by the RAF in the 40's, to modern day hi-res obliques from many landmarks in the UK. An awesome site when you are in need of aerial imagery for current, or historical affairs.
Link: https://historicengland.org.uk/images-books/...
---
Tip: Reddit JSON
Micah Hofmann shared a nice tip the other day over at The OSINT Curious Discord server about Reddit. I didn't know it yet, but when you are in need of archiving Reddit posts, or subreddits, you might want to add .json at the end of any URL. It really doesn't matter whether you are in the latest comments, in a subreddit, or are viewing a user profile. Adding the extension will give you all the metadata there is, for the current view. Thanks for the tip!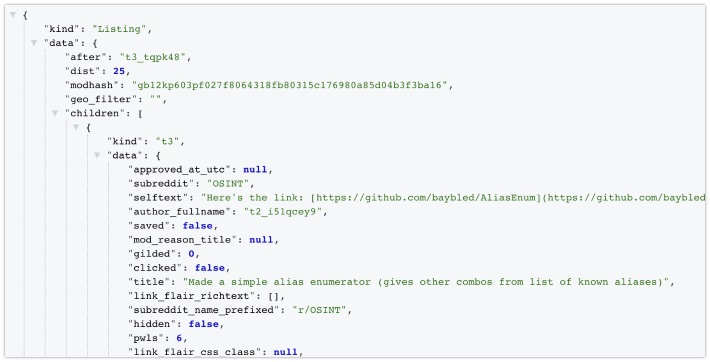 ---
Site: RedditMetis
While I was browsing the #reddit channel at the Discord server, I also saw a comment fom @ohshint_, that contained lots of usefull links to Reddit tools. One of them struck my eye: RedditMetis. This tool gives insight into any Reddit user by analysing the last 1000 posts or comments.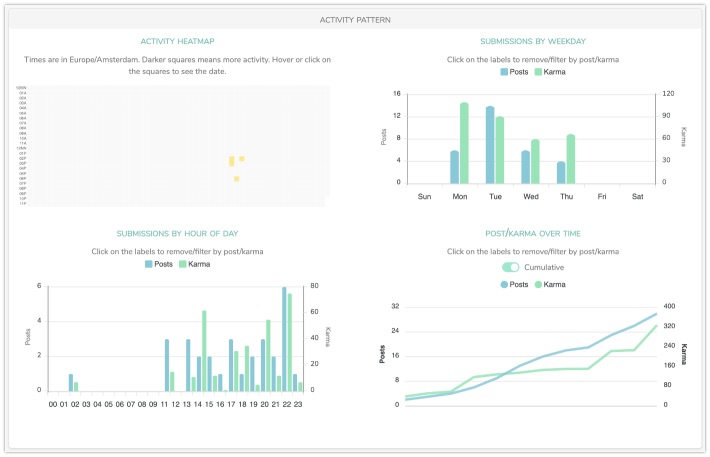 Link: https://redditmetis.com/
---
FUNINT: It's a Passion
Thanks for the laugh Ritu!
---
Have a good week and have a good search!