After skipping a week, I'm back with a nicely filled episode, with topics on data analysis to social media related tips and tools.
Last week it was simply too busy to find enough time to write a new episode of this weekly overview, but I'm back! It shouldn't be a surprise to people that this might happen again once in a while, especially since I do this on a voluntary basis, and do this in my spare time. But this week, I managed to make some time to go over all the awesome content that was shared lately. So let's have a look what I have in store this week:
Brecht Castel
Thesis on Misinformation
Datasette
Email Investigations
Plates and Privacy
Network Analysis
Ben on Traumas
---
Media: Brecht Castel
Brecht Castel was a guest at the NeedleStack podcast, where he talks about his job as an open source investigator and fact-checker at Knack. Brecht is known for his articles and his fact-checking Twitter threads, where he explains his workings. An awesome
Link: https://youtu.be/BixSK3rO-As
Podcast: https://pod.link/1600516532
---
Tip: Thesis on Misinformation
Stylianos Pournis, from the Greek website Ellinika Hoaxes, is writing a dissertation on using open source investigations to combat war-related misinformation. If you are willing to help him out by answering some of his questions, and you can stay anonymous, then feel free to reach out to him.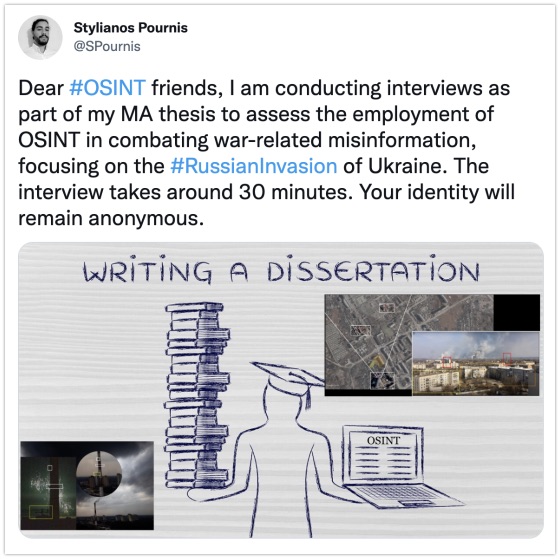 Tweet: https://twitter.com/SPournis/...
---
Tool: Datasette
When during an investigation there datasets to be checked, with only several thousand records, it isn't always the best solution to load it into a regular database. Having a dedicated database server can have its advantages when working with multiple teams, sometimes it is enough to run queries on a computer. And that is where Datasette comes in. Whether you run it as a web based data tool, or the MacOS desktop version, Datasette can import raw data and provides multiple tools and plugins to inspect, query, import or publish data. In my example, I used it to query data generated by Mockaroo, that provides a service to generate fake information.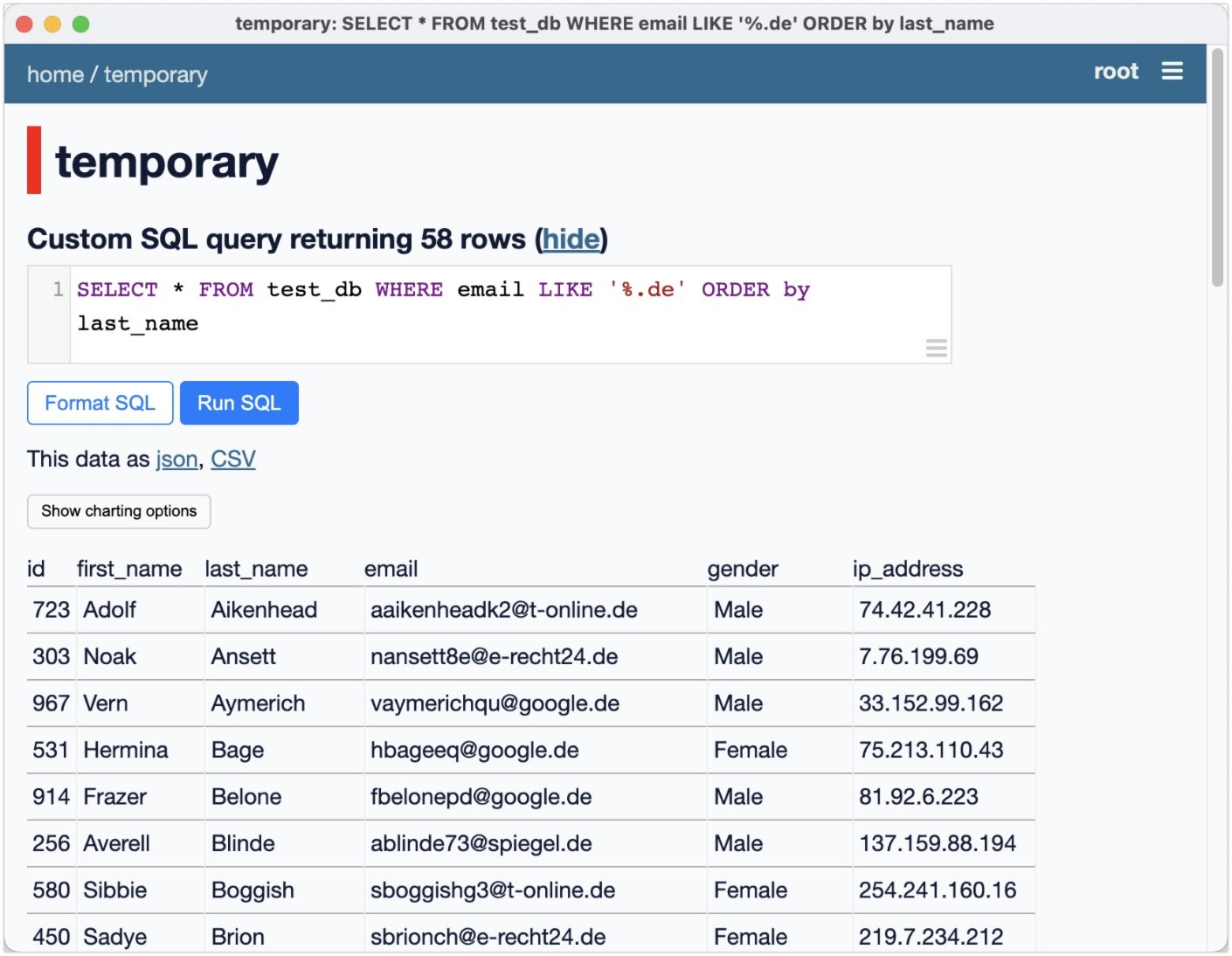 Link: https://datasette.io
Link: https://www.mockaroo.com
---
Tip: Email Investigations
Over on Twitter I saw a thread by Hacktoria on investigating Email addresses. One resource that I really love was missing though, RocketReach. It's a paid service, but does offer 5 free lookups per month, which might give you that little nudge to find what you need. Not all the information if up to date, and could lag behind for several months, but the results are accurate as far as I've been able to verify.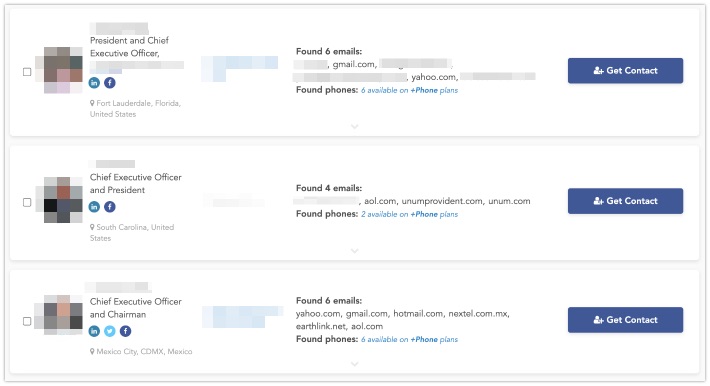 Twitter: https://twitter.com/hacktoria/...
Link: https://rocketreach.co
---
Site: Plates and Privacy
Inti De Ceukelaire found a flaw in parking and toll road apps, that enabled him to either query those systems, or by re-registering a licence plate. By doing so, he found whether a car had parked already, or left a car park, by paying the fee. Despite this not really being information gathered via an 'open source', it is a privacy concern that people need to be aware of. He created a website where you can generate a standard GDPR request, hopefully giving you a possibility to have your data removed from the ANPR systems.
Link: https://notmyplate.com/whitepaper
YouTube: https://youtu.be/UtTOF6U9Uy8
---
Article: Network Analysis
Bellingcat held a hackathon, where they were focussing on network analysis tools. This is a tool that can help someone understand the dynamics between multiple people, accounts or other entities, usually by visualizing their connections. Gephi is a well known tool that can be used for this, and this article goes over a large list of applications that each has their own special areas of expertise. Thanks Tehuringa for the tip!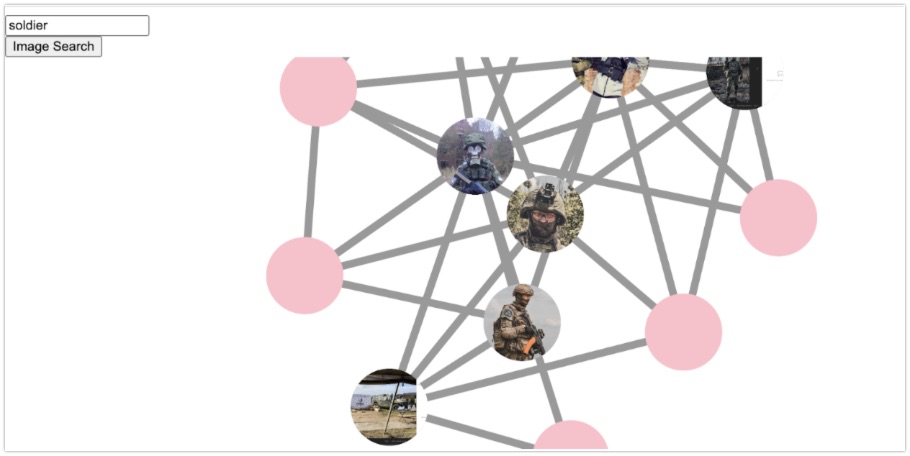 Link: https://www.bellingcat.com/...
---
Article: Ben on Traumas
I close off this week on a serious not. Over the last few episodes I have spent some sections on phycological issues and traumas. And this small write-up from Ben Heubl shows us that also seasoned investigative journalists, that claim they've seen it all, will be affected at one point. With a lot of conflicts around the world, linke Myanmar, Palestine or the Ukraine, there's an overload of negative news out there. It will probably affect anyone at a certain point in time. Take care of yourself, and each other. Reach out to those who need it, but also accept the fact that people might want to check in with you if they think you need to talk.
Link: https://link.medium.com/W4oYErM8Htb
---
Have a good week and have a good search!